Uncategorized
Philippines: Taal Volcano Has Started to Spew Lava. 500,000 People Reside in the "Danger Zone"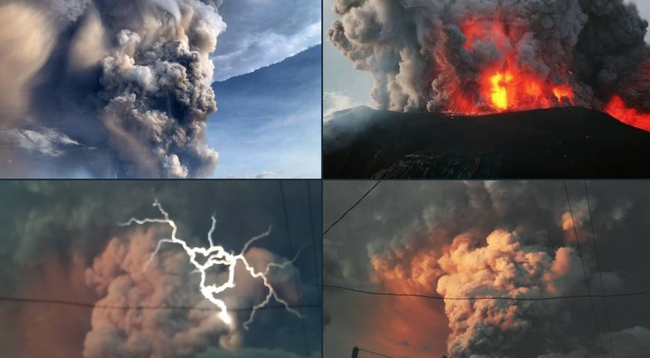 Phivolcs is calling for a total evacuation within 14 kilometres (8.7 miles) of Taal volcano's danger zone — according to the United Nations Office for the Coordination of Humanitarian Affairs (OCHA), that amounts to almost 500,000 people.
On Sunday, a giant plume of ash was sent up by the volcano, blanketing nearby areas and leading to all flights in and out of Manila airport to be suspended. The clouds of ash blew more than 100 kilometres (62 miles) north of the Taal volcano.
On Monday, red-hot lava gushed out from the volcano, which lies near the Philippines capital as thousands of people fled the area through heavy ash and frightening tremors. The airport was partially reopened on Monday after the ashfall eased.
Officials have warned of an imminent hazardous eruption from Taal volcano in the Philippines, where approximately half a million people live in the 'Danger Zone.' Taal is classified as the second most active volcano in the Philippines. There have been no reports of casualties or major damages so far.
A truck, however, skidded out of control and fell on its side on an ash-blanketed road, killing the driver and injuring three companions in southern Laguna province in accident police said may be linked to the slippery road conditions.
One of the world's smallest volcanoes, Taal, is among two dozen active volcanoes in the Philippines, which lies along the so-called Pacific Ring of Fire, a seismically active region that is prone to earthquakes and volcanic eruptions.
The government's disaster response agency and other officials reported more than 30,000 villagers had fled their homes in the hard-hit province of Batangas and nearby Cavite province, but officials expect the number to swell with hundreds of thousands more moving out of harm's way.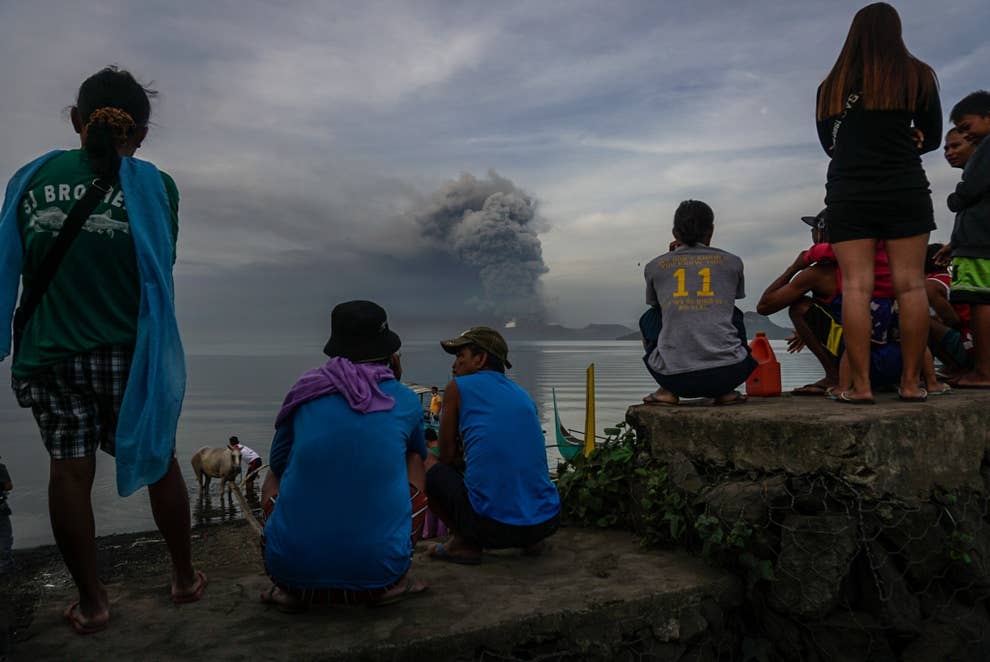 The Philippine Institute of Volcanology and Seismology (Phivolcs) said that "weak, sporadic lava fountaining and hydrovolcanic activity" had been observed at the crater of Taal volcano, which is situated on an island in a lake around 45 miles south of the capital Manila.
The alert level has been raised to 4 out of a maximum of 5, indicating the possibility of a hazardous eruption within days. Authorities in the surrounding state of Batangas have declared a "state of calamity," which signifies major disruption.
The volcano is one of the deadliest in the world and is just one of 16 constantly monitored by experts. According to OCHA, more than 24,000 people are currently taking shelter in evacuation centres.
Some residents could not move out of ash-blanketed villages immediately due to a lack of transport and poor visibility. Others refused to leave their homes and farms.