Uncategorized
Canada Plans New Future for Indigenous-led Conservation Underway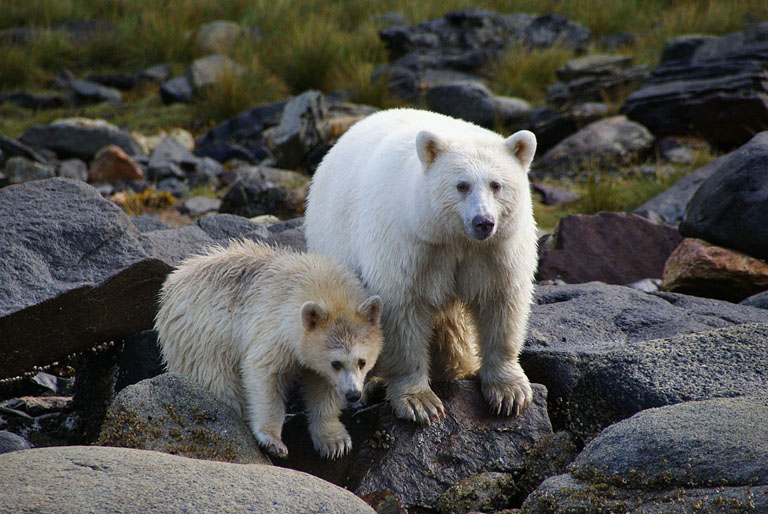 Canada pledged to protect at least 17 percent of lands by 2020 as part of the global effort to conserve biodiversity. With provinces and territories, Canada has expressed a strong commitment to work with Indigenous communities, many of whom are eager to create Indigenous Protected Areas managed through Indigenous Guardian programs.
Indigenous people currently manage or have tenure on 40 percent of the world's protected areas and remaining intact ecosystems. The deep connection to land and water that characterizes Indigenous cultures around the world suggests a natural alliance with conservationists working to protect those places.
However, as the authors of a recent paper in Biological Conservation argue, realizing this potential requires rethinking past approaches to conservation and ensuring that Indigenous people have substantive decision-making roles regarding their territories.
While the study has global implications, the team of Indigenous and non-Indigenous researchers focus on Canada as a key case for detailing the complexity of the relationship between conservation and Indigenous-led governance.
Not only does Canada contain a disproportionate amount of the world's intact ecosystems, but also the support of Indigenous-led governance there has shown great potential for advancing ambitious, effective, and socially just conservation goals.
According to Kyle Artelle, Adjunct Assistant Professor at the University of Victoria's Geography Department and lead author of the study, Conservation cannot move forward ethically or legally without the full involvement of the people on whose territory the conservation is happening.

The red dots represent the location of Indigenous communities in Canada. The dark blue represents intact ecological areas. The light blue represents the Intact Forest Layer. Image: Artelle et al. (2019). doi:10.1016/j.biocon.2019.108284
In 2015, Canada committed to conserving at least 17 percent of its terrestrial lands and waters and 10 percent of coastal and marine areas by 2020. As the authors of the study make clear, Canada is unlikely to meet that or more ambitious conservation goals without the support and involvement of the Indigenous peoples whose territories overlap much of Canada's existing protected areas and remaining intact ecosystems.
In recent decades the Canadian Government has taken steps towards reconciliation with Indigenous Nations for its history of assimilationist and exclusionary policies towards Indigenous people. For much of Canada's past, "conservation" meant dispossession and strife for Indigenous peoples.
To create nature reserves premised on a framework of pristine wilderness, people who had lived on and stewarded the land for centuries were removed by the Canadian government and prevented from accessing traditional resources and sacred sites.
Indigenous people typically hold rich knowledge about the territories in which they live and practice methods of stewardship developed through generations and defined by place-based laws and values. The authors cite evidence that Indigenous stewardship can be just as effective, if not more effective, than state-led efforts to conserve biodiversity or to resist deforestation.
"The boldest and most ambitious conservation proposals in Canada are coming from Indigenous nations," said Nitah, who led negotiations for the creation of Thaidene Nëné.