Officials say over 38 people, many of them rescuers, have been killed and dozens are feared trapped after two avalanches near Turkey's eastern border with Iran. Soldiers, village guards, firefighters, and civilians were among those looking for survivors of one avalanche when they were buried by a second.
The confirmed toll from the two slides in a mountainous area of Van Province climbed sharply through the day, reaching 38 dead, including 33 rescuers, and 53 injured, according to the national disaster management agency. Officials estimated that 10 to 15 people were still unaccounted for.
About 300 emergency service workers had been called to a highway near the mountain-surrounded town of Bahçesaray in Van province, which borders Iran, after an avalanche struck the area late on Tuesday, killing five people and leaving two missing. Unfortunately, the rescue team was struck by the second avalanche on Wednesday afternoon.
Emergency teams were still searching for colleagues under the snow, Bilmes said. He did not provide a figure for how many more could be missing. Nearly 30 emergency workers were in the hospital after either being pulled out of the heap of snow or escaping by themselves on Wednesday, Turkey's interior ministry said. There was no further information on their conditions.
Dramatic footage from the scene showed at least three overturned vehicles at the bottom of a hill in a snowstorm. Some rescuers were climbing a steep incline to get out of the mass of snow while others dug frantically into the snow with shovels and pickaxes. Fog, heavy snow and strong winds were hampering the rescue efforts.
Among those who were buried was the Chief of the Van City Rescue Workers (AFAD) association, Osman Ucar, who has now been rescued and been taken to hospital. A statement made by AFAD confirmed that the "avalanche hit for the second time in 24 hours between Bahçesaray and Çatak districts."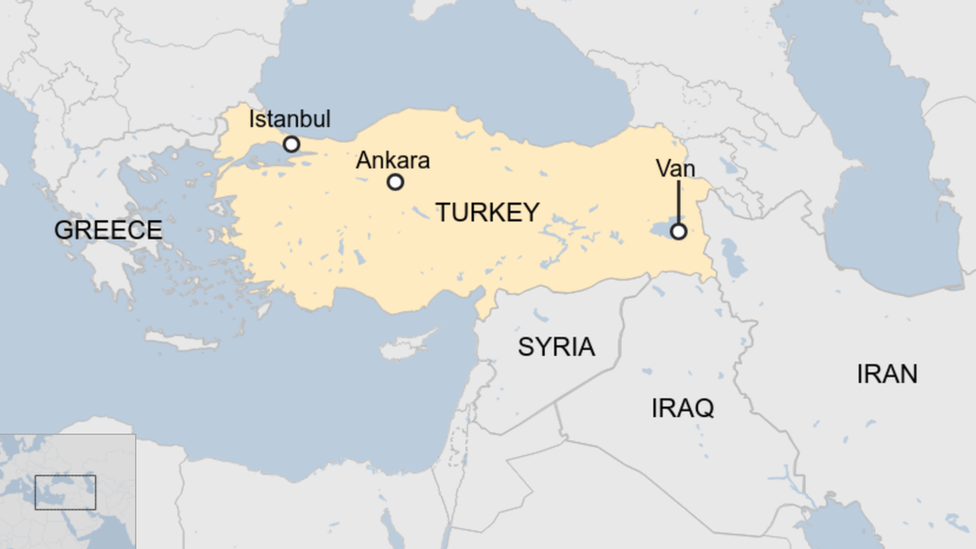 A total of 153 searches and rescue personnel, 28 ambulances and 17 rescue vehicles have been sent to the region to offer assistance. Thirty people have been rescued so far, according to Süleyman Soylu, the Turkish Minister of the Interior.
"The number of people who lost their lives may increase," Fahrettin Koca, the Minister of Health said in a statement. "We estimate that the number of injured people may increase as well."
Operator, Bahattin Karagulle, was trapped beneath the snow for some 25 minutes before he managed to break a window and escape. Reports said he walked toward a village before he was picked up by a vehicle and managed to seek help.
The disaster struck just weeks after a strong earthquake rocked Eastern Turkey, a few hours drive west of Van, that injured over 1,000 people and left more than 25 people dead.