Uncategorized
Australian Bush-fires 'Contained' For the First Time in New South Wales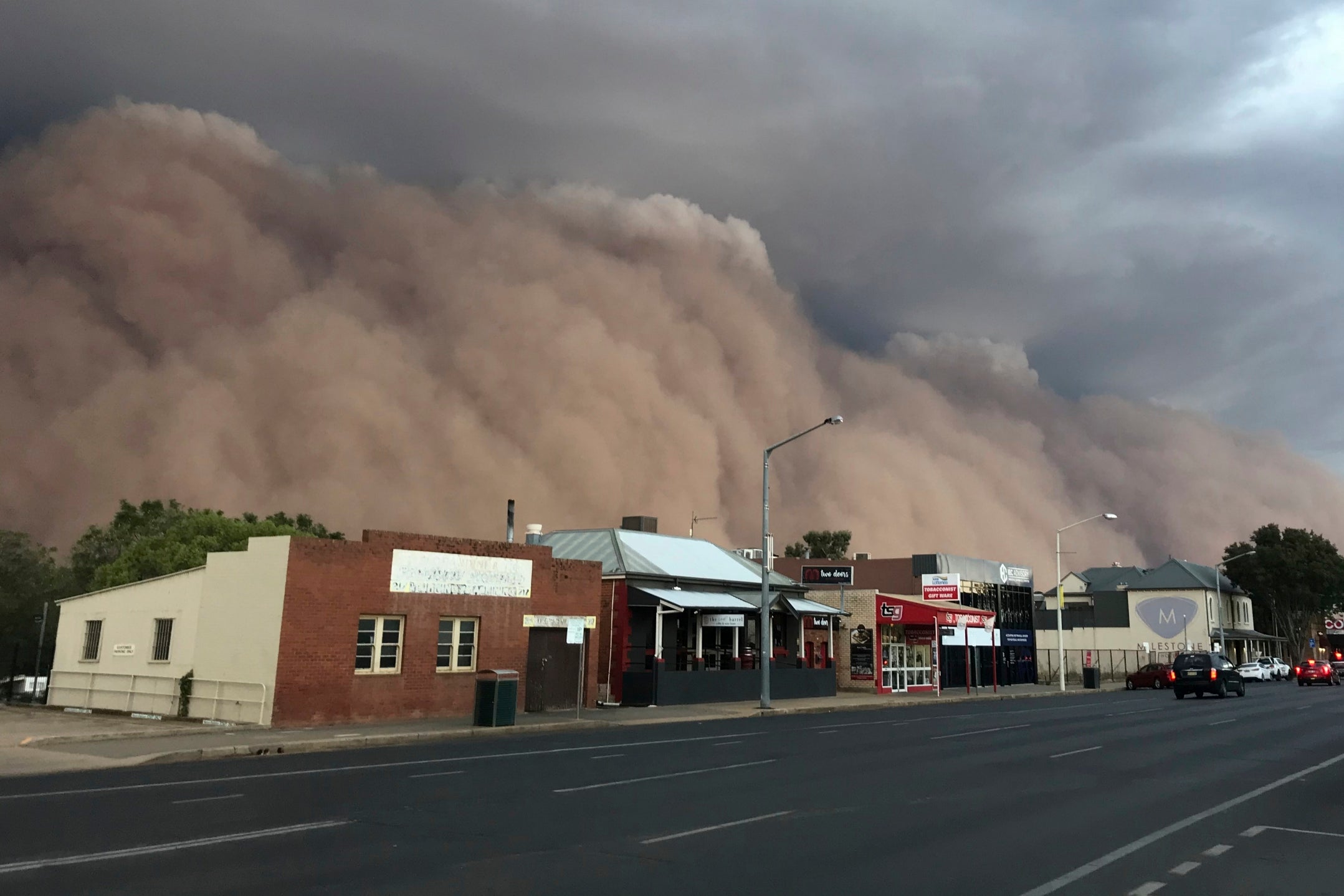 The Rural Fire Service in New South Wales said some fire activity was still present in the far south of the state, but that all bushfires had been contained. The NSWRFS called it "great news" after "a very traumatic, exhausting and anxious bush fire season so far."
The Rural Fire Service announced the "great news" in a tweet. Deputy Commissioner Rob Rogers said the fires had been "truly devastating" and the fire service said containing them took "a lot of work by firefighters, emergency services and communities."
In what has been a very traumatic, exhausting and anxious bush fire season so far, for the first time this season all bush and grass fires in NSW are now contained.
It has taken a lot of work by firefighters, emergency services and communities to get to this point. #nswrfs pic.twitter.com/RhqmcYhJ1j

— NSW RFS (@NSWRFS) February 13, 2020
The announcement comes days after authorities announced the Currowan Fire south of Sydney had been put out. A deluge of rain in the Eastern parts of the country over recent days helped to drench the deadly fire and ease a crippling drought, the Associated Press reports.
Flood warnings for NSW and southern Queensland have been released as Storm Uesi approaches, bringing winds of up to 130 km/h. In Uesi's course lies the small Lord Howe Island, some 600 km off the east coast. The island's residents and visitors were warned to seek shelter from "destructive winds."
WATCH:- Satellite shows ex-tropical cyclone #Uesi tracking thru Tasman. Trough lies along NSW coast that's brought widespread rain NE NSW, esp Nthn Rivers & Mid-North. More rain forecast in north coast including ranges & slopes, to Coffs Harbour. Warnings https://t.co/UBqjwS5Xm7 pic.twitter.com/PemwhnSAEv

— Bureau of Meteorology, New South Wales (@BOM_NSW) February 13, 2020
This was the first time that containment was reached in the fire season, meaning that firefighters manage to build a fence around the fire, so it cannot spread any further, sources say. While some fire activity still occurred in the South of the State, the RFS said, emergency workers, could now "only focus on helping people rebuild."
The blazes have killed at least 28 people and ravaged 5.4m hectares of land in the eastern state. While firefighters have saved more than 14,480 homes, nearly 3,500 have been damaged or destroyed amid 11,264 grass and bushfires, according to the fire service.
The Environment Department this week released a list of 113 species considered to be at risk, including 13 birds, 19 mammals, 20 reptiles, 17 frogs, five invertebrates, 22 crayfish, and 17 fish species.
More than 800 million animals are thought to have been killed in NSW alone, with officials identifying more than 100 species in need of "urgent help" across the country as a result of their habitats being destroyed.
Meanwhile, Sydney has seen the highest sustained run of rainfall in 30 years, and some dams are at capacity, with heavy rain forcing some authorities to open floodgates to relieve pressure and prevent collapse.
Australia has always had a fire season, with naturally occurring blazes ignited during the dry summer season, but the size and severity of the fires this year have been unparalleled. There have been fires in every Australian state, but New South Wales was hardest hit, with smoke so bad in Sydney in December that air quality measured 11 times the "hazardous" level.
Moreover, according to Australian Officials, the blazes have damaged World Heritage Areas, including the Blue Mountains and the Gondwana rainforests in New South Wales and Queensland.