Uncategorized
Researchers Discover Powerful Antibiotic Using AI for the First Time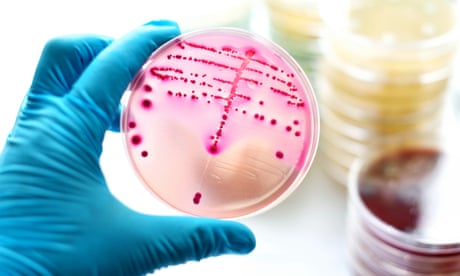 A pioneering machine-learning approach has identified powerful new types of antibiotics from a pool of more than 100 million molecules — including one that works against a wide range of bacteria, such as tuberculosis and strains considered untreatable.
"We wanted to develop a platform that would allow us to harness the power of artificial intelligence to usher in a new age of antibiotic drug discovery," says James Collins, the Termeer Professor of Medical Engineering and Science in MIT's Institute for Medical Engineering and Science (IMES) and Department of Biological Engineering. "Our approach revealed this amazing molecule, which is arguably one of the more powerful antibiotics that has been discovered."
According to scientists, the antibiotic, called halicin, is the first discovered with artificial intelligence (AI). Although AI has been used to aid parts of the antibiotic-discovery process before, they say that this is the first time it has identified completely new kinds of antibiotics from scratch, without using any previous human assumptions.
In their new study, the scientists also identified several other promising antibiotic candidates, which they plan to test further. They believe the model could also be used to design new drugs, based on what it has learned about chemical structures that enable drugs to kill bacteria.
The study is remarkable, says Jacob Durrant, a computational biologist at the University of Pittsburgh, Pennsylvania. The team didn't just identify candidates, but also validated promising molecules in animal tests, he says. What's more, the approach could also be applied to other types of drugs, such as those used to treat cancer or neurodegenerative diseases, says Durrant.
Tests showed that the drug wiped out a range of antibiotic-resistant strains of bacteria, including Acinetobacter baumannii and Enterobacteriaceae, two of the three high-priority pathogens that the World Health Organization ranks as "critical" for new antibiotics to target.
"The machine learning model can explore, in silico, large chemical spaces that can be prohibitively expensive for traditional experimental approaches," says Regina Barzilay, the Delta Electronics Professor of Electrical Engineering and Computer Science in MIT's Computer Science and Artificial Intelligence Laboratory (CSAIL).
Over the past few decades, very few new antibiotics have been developed, and most of those newly approved antibiotics are slightly different variants of existing drugs. Current methods for screening new antibiotics are often prohibitively costly, require a significant time investment, and are usually limited to a narrow spectrum of chemical diversity.
Bacterial resistance to antibiotics is rising dramatically worldwide, and researchers predict that unless new drugs are developed urgently, resistant infections could kill ten million people per year by 2050. But over the past few decades, the discovery and regulatory approval of new antibiotics have slowed. "People keep finding the same molecules over and over," says Collins. "We need novel chemistries with novel mechanisms of action."