Uncategorized
International Outrage as Australians ignore social distancing measures and Flock to Beach in Large Groups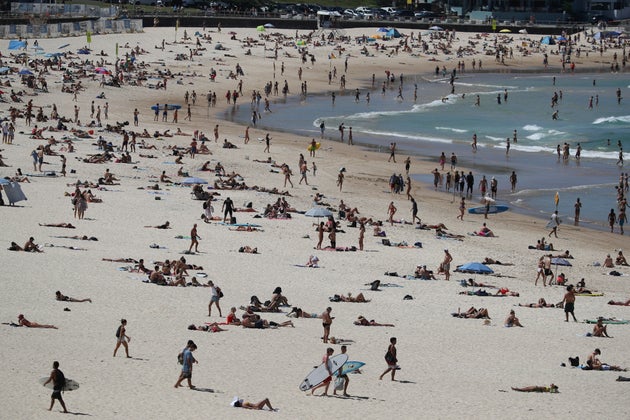 Sydney residents ignored the social distancing measures put in place by the government to curb the spread of the coronavirus which was declared a global pandemic by the World Health Organization (WHO).
This led to renowned Bondi beach being closed indefinitely by authorities after thousands of people flocked the beach against the set anti-virus laws. Federal Health Minister Greg Hunt has slammed the beachgoers after they flagrantly thumbed their noses at the country's strict social gathering guidelines, which have been put in place to control the spread of the coronavirus.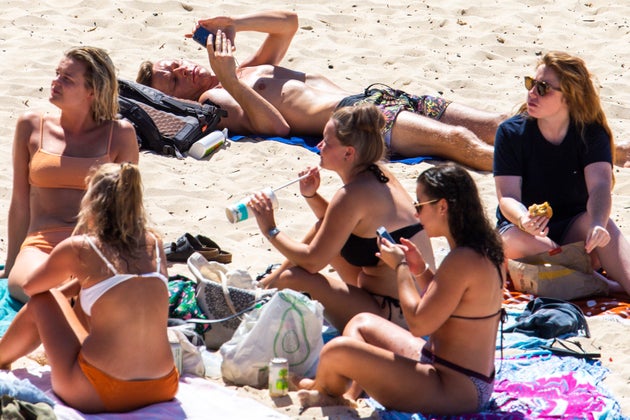 Health experts and governments around the world have warned citizens to practice social distancing which is typically the act of avoiding large crowds and keeping a distance from people who might be sick to control the coronavirus from spreading through airborne infections.
Hunt said the beachgoers' behavior was "unacceptable" and called on local councils to step in to ensure people are complying with the social distancing advice. Under the advice, people should try to stay 1.5m (4 ft 10 in) apart.
Since Monday outdoor gatherings of more than 500 people have been banned, with spectators also locked out of NRL, AFL, NBL, and A-League games. Nevertheless, that didn't matter to the crowds on the internationally known stretch of sand as they soaked up the sun.
I can't not say anything. As a #GP working in #Bondi and living in this area with my children, I am appalled at the lack of disregard by many for how serious this all this. #Bondi this is NOT #SocialDistancing. You are contributing to the spread of #covid 😡 pic.twitter.com/jCtXV6gght

— Amandeep (@Dochansra) March 20, 2020
Moreover, Bronte and Tamarama beach were also closed indefinitely by the Waverley Council in an urgent response to the NSW Police Minister David Elliot's announcement that beaches across the state can only have a maximum of 500 people on the beach at any one time.
The move is expected to allow the Council to plan ways it can comply with the new restrictions effective immediately, the Council said in a statement.  Waverley Council Lifeguards will now work with NSW Surf Lifesaving volunteers to develop plans to allow our beaches to comply with the government's guidelines.
Sydney people like to rib Adelaide for being a small hick town, but can I just say that we're clearly a more responsible society than the big smoke. Compare Rundle Mall to Bondi. pic.twitter.com/SUJO70ZufJ

— 💧Queen Victoria (@Vic_Rollison) March 20, 2020
The images shared online which showed packed Sydney beaches sparked fury online as they were compared with deserted New York City streets. Bondi GP Dr. Amandeep Hansra said "These images make me feel angry. There have been clear instructions from the Government about social distancing. Sitting at the beach that close encourages the transmission of the virus".
Dr. Hansra added there have been reports of people who have come back with positive results, walking around the beaches in Sydney and still attending parties and cafes. The number of coronavirus infections across Australia has risen to more than 1,000 and seven people have died.